Mandala is the ancient Sanskrit word for circle
It is seen by Tibetans as an ideal diagram of the cosmos, an object of meditation, that can lead one to enlightenment. Everywhere around us, we can find the mandala pattern. In Christian cathedrals and gardens, rose windows and labyrinths are mandalic patterns used as tools for centering and contemplation.
Mandala betekent letterlijk cirkel.
De mandala is een symbool en een symbool verwijst naar een verborgen inhoud, die men niet herkent. Daardoor kan de mandala een middel zijn van kennis overdragen, of men zich daarvan bewust is of niet. Door de mandala in gedachten binnen te gaan kan men kennis over zichzelf verwerven en zich ontdoen van het niet-kennen dat ons leven verduistert.
We kunnen steeds meer tot de ontplooiing van onze ongekende mogelijkheden komen door de verborgen symboliek rondom ons te leren 'lezen'.
Some of my own mandalas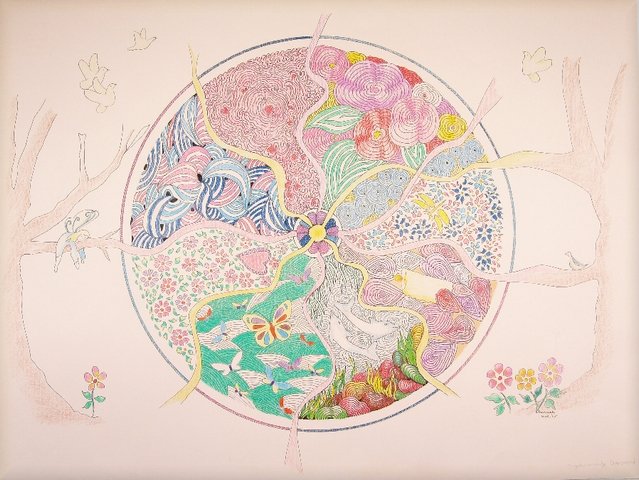 © Harriet